ABA Approved Online Paralegal Programs Full Guide 2020
In the modern contemporary world where inflation is becoming an alarming problem it is difficult to get quality education in paralegal field which promises to provide a secure future. The American Bar Association (ABA) helps the students achieve this goal by maintaining high standards in paralegal education.
WHAT IS ABA?
The American Bar Association is a voluntary bar association of lawyers and judges, it was formed in August 21, 1878, with the sole purpose of providing justice to their members, their profession and the public.
 ABA has set four goals for the association and works hard to fulfill its mission.
Its first goal is to give enough resources to its members, which enable them to grow professionally. By providing them with resource packs and all the other documentation these members can improve the quality of their career.
Their second goal is to serve their profession, by providing higher standards of quality legal education and by promoting ethical conduct and professionalism. ABA also promotes that legal services should be free of cost for those who cannot afford it.
The third goal is to eliminate bias and promote diversity in the justice system. According to them everyone should have the right speak up for themselves and there should not be monotony. Different voices should be heard.
The fourth and the most important goal is to advance the rule of law, they want to make people to respect the law. They aim at serving the human right and to make judiciaries system independent of any external forces.
ABA Approval process
American Bar Associate has set some ground rules for the universities who wish to get their paralegal certification approved by the Approval Commission of ABA. The process includes the self-evaluation reports from the universities themselves, as well as on-site evaluation of the program. The program is approved by the Commission only if has been introduced for past two years along with the successful ratio of graduates. The record is to be submitted in order to get approval.
The record must include:
Student enrollment by year and degree
Number of students by year and degree
Advisory committee members by category, name, primary employment, type of business, etc.
Program offered and the faculty member who are currently teaching, their gender and racial- ethnicity.
Curriculum offered for the program.
Legal specialty of that program.
These requirements are reviewed; if they meet with the guidelines then on-site evaluation is scheduled. It is conducted by a two member team which can be from Approval Commission or Standing Committee of ABA and senior paralegals. This review is then submitted to Approval Commission for evaluation which then passes it to Standing Committee.
If it fulfills the guidelines, Standing Committee passes the recommendation to ABA House of Delegates which gives it the final approval. It is lengthy process and only those universities which can meet with the requirements gain the opportunity. The program has to be re-approved after the initial seven years. This enables the ABA to maintain the consistency of providing higher quality and also maintain their credibility in judiciary.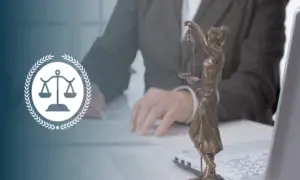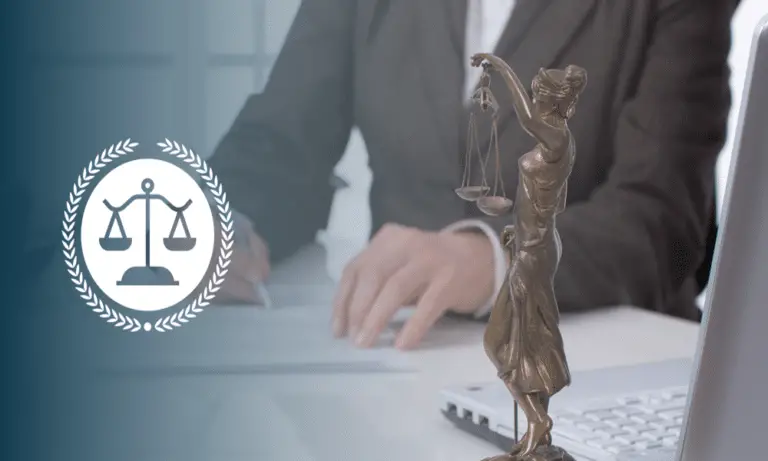 ABA-Approved online programs
If you are one of those students who want to peruse their career in law but still do not want to leave your job or do not want to shift your career then ABA-Approved online programs are best fit for you. There are numerous benefits of choosing this type of program especially if you want your degree or certificate to pay you off in a long run.
In previous years, ABA was not approving for the online education but now as the world is evolving ABA sees that there is no harm in learning from home. They allowed the hybrid mode of conduct where students have to visit university once in a while to complete their on campus work and the rest of the coursework they could complete from home or through online classes.
The ABA does not recommend fully online degrees as in the field of law one has to practice dialogue and be in a specific environment which is similar to that of court rooms. This cannot be practiced in online training programs this is the reason why ABA would want students to visit institutes once in a while.
The universities are not fully approved for the online degrees but there are few universities which are offering partially approved online courses. In the next section we will take a look at those universities and the programs they offer.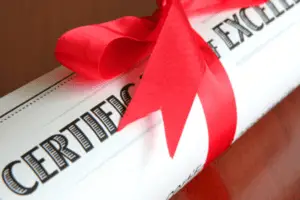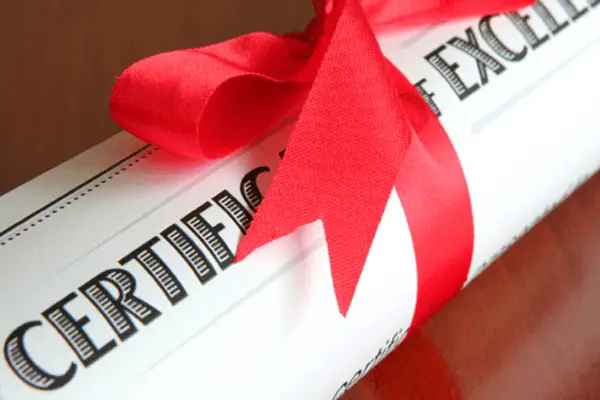 Universities that are offering online ABA- Approved Programs
Syracuse University College of Law
Syracuse University is one of the first universities which were allowed to introduce the online law course. They are offering an online joint J.D. /M.B.A. Program in collaboration with College of Law and Whitman school of Management. The program is completed in four and a half years.
 It is a merger of JDinteractive law degree program, basic Banking program and Masters in Business Administration program. The purpose of introducing this program is that, in the increasing market space and the economy it is necessary to have legal knowledge in your pocket so that it can be of some help when you step into the market. The program is taken by those who are interested in entrepreneurship, cooperate management and law, tax and labor law.
Those who wish to pursue the program need to fulfill the requirements of Syracuse University. The students can apply for this program through LSAC account. They are also required to register for LSAC's Credential Assembly Service (CAS). The CAS will need the transcript of your undergraduate and graduate programs. Letter of recommendation will also be needed by LSAC. After filling out the form you can apply into the law school. Students who have previously five year degree in law can also apply through GMAT/GRE exam.
Students who are already enrolled in Syracuse University are allowed to apply for this from 2020 onwards. The students of JDi program must complete their thirty-four credit of law school and then apply in Whitman School for the MBA part of this degree. the students must meet with the criteria of the Whitman school if they wish to pursue this program
It is a hybrid program which enables students to work in a comfortable space. The program comprises of online live sessions with the teacher and other students. Self-paced coursework and on-campus learning which helps students to participate in discussions and practically learn.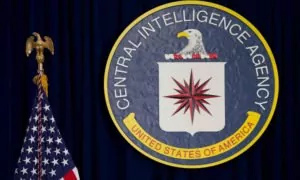 Mitchell Hamline School of Law
Mitchell Hamline is offering a J.D. hybrid law program. In 2015, ABA approved and gave them the wavier to introduce this program. It is a four year degree which can be finished in three years if anyone wants to complete it before time for that you will be required to take courses in summers after your second year. By 2018, their first batch was graduated and now they are working as successful licensed attorneys.
Mitchell Hamline School of Law has quite a flexible program which helps students to schedule their on-campus classes accordingly and the rest of the work they can do while they are home. The first two years focuses more on on-campus course and requires that all students study the same course but in the last two years it is up to you if you want to take blended, fully-online or full-in person courses you can also pick courses of your own choice. The school offers Evening and weekend classes for those who cannot manage time.
To apply in the university you need to give the Law School Admission Test (LSAT) through LSAC and fill out the requirements needed such as, recommendation letter, your transcript. You need to attach personal statement in which you have to mention the reason you are applying in the university, your goals and ambitions, your skills and hobbies. You need to be authentic in your statement. Once your documents are completed you can apply in the university.
University of Dayton
The University of Dayton is also amongst those universities which are offering blended learning of online and on-campus program. The program ensures to give high quality education which helps in shaping the future of law.
The program was approved by ABA in May, 2018. It is offering J.D. law degree on the completion of which one can sit in bar exam. Students are required to dedicate sixteen to thirty hours in a week to this course.
The admission for fall session opens in the beginning of September every year. You can apply for this program through LSAC/LSAT and university also accepts GRE exam, you will also need to register yourself with CAS to submit the documents. The personal statement, resume and recommendation letter is also required by the university.
University of New Hampshire
The University of New Hampshire got the approval of ABA in 2019 to introduce their online program. The course outline includes all the legal writing and research work, the technology and the legal framework which comprises of internet law. You will also be studying the intellectual property laws.
The program comprises of on-campus as well as self-pace study. You need to visit the university once in a few weeks to complete the on-campus credit hours. It takes three and a half year to complete this program. You can apply for this program only through LSAC/LSAT. The other dements needed by CAS should also be filled and submitted before the deadline which is usually due in March.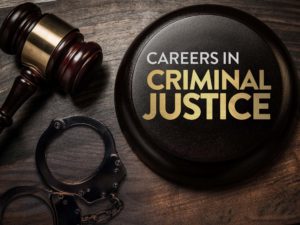 Advantages of ABA- Approved Online Programs
If you are one of those who wish to pursue their career in the paralegal field you are at the right place. In this section we will discuss the benefits you will have if you pursue online degree for the paralegal field.
Relevance
The ABA programs ensure that the students get to learn from the highly trained professionals and the paralegal themselves who will pass on the knowledge and skills which are applicable in today's legal environment.
 These programs are designed in a way that students get to learn about the law, government and business. Approval by the paralegals that are in the field to those who are thinking to pursue their career encourages people to opt for this program.
Career Advantage
In today's world one has to choose career which will pay him enough to survive and live a comfortable life. International Paralegal Management Association members have said that they prefer candidates which have their degrees from schools which are approved by the ABA.
Some law associations also said that these have more knowledge of justices system and how it works in the professional world. Having an Approved ABA online degree is much more secure than any other online law certificate. The name which is associated with the degree is a great advantage to those who achieved it.
Standard Quality
The quality and in the ABA Approved schools is never compromised, it is the guidelines of ABA that the school or university should have enough budget to start a paralegal programs and should facilitate the students. The schools are bound to upgrade themselves every then and now. This is the reason why the students are completely satisfied while applying for these programs as they know that their money would not go in vain. The online programs have the similar standards of education to that of regular classes which means that the quality of education is still maintained even via electronic education.
Less Hustle
One of the biggest advantages of ABA-Approved online programs is that it saves a lot of time and energy. This program is most suitable for those who are currently working or want to study law as an extra degree for passion or if they want to change their career. The online programs will ensure that you get the benefit of both the worlds. With the busy lifestyle it get very difficult to attend full time universities so the blender of both online and self-study is the best combination when you are not so sure whether you should opt for it or not.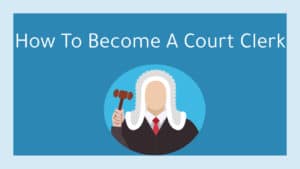 Other Related Career Choices:
References
Directory of ABA Approved Paralegal Education Programs
The Association of Legal Assistants and Paralegals
National Federation of Paralegal Associations